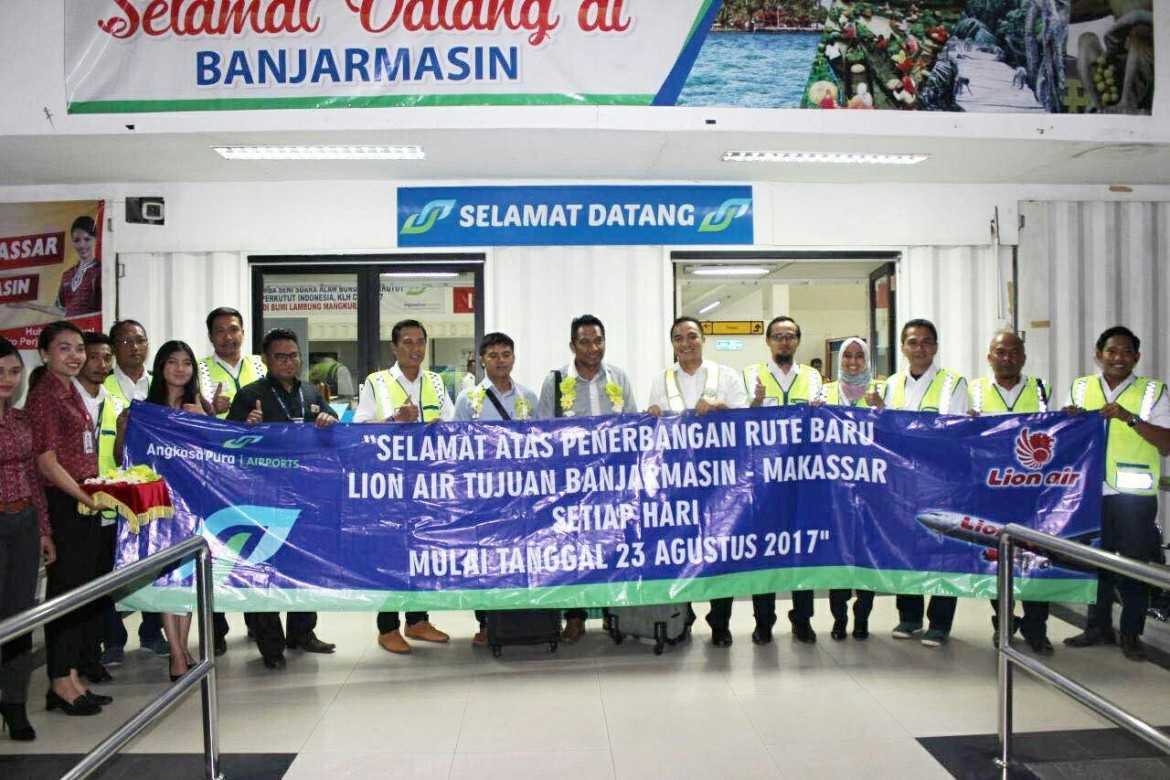 Banjarbaru - Syamsudin Noor Airport welcomes new flight route operated by Lion Air. Starting on 23 August 2017 direct flight from Banjarmasin to Makassar and vice versa is officially opened for passengers. This add the list of new direct flight routes at Syamsudin Noor Airport which opened within the last two months (July-August 2017) such as from Banjarmasin to Palangkaraya, Batam and Makassar.
The opening of the direct flight will certainly make passengers of Syamsudin Noor Airport easier to transport. If previously they have to transit in Surabaya to continue the flight to Makassar from Banjarmasin, now it doesn't have to be done. Besides saving times, it will also saving cost.
General Manager Syamsudin Noor Airport, Handy Heryudhitiawan explains "Lion Air departure schedule from Banjarmasin with flight number JT 520 at 6 pm, while the arrival schedule from Makassar with flight number JT 523 is at 9 pm. "He said
"Welcome Lion Air passengers on the first flight from Makassar to Banjarmasin route." Said General Manager of Syamsudin Noor Airport, Handy Heryudhitiawan while bending flowers and handed merchandise.
The ceremony to welcome air crew and its first passenger from Makassar is started at 9 pm at arrival terminal of Syamsudin Noor Airport. They were welcomed by Lion Air Group Airport Manager, Ganesha Bayu Baskoro and General Manager of Syamsudin Noor Airport accompanied by his officials and airport ambassador who handed merchandise and bend flowers.
He also shared his wishes. "Furthermore, we have observed many suggestions and needs of the people of South Kalimantan who expect the opening of new routes to a number of tourist destinations especially through our social media, hopefully we can accommodate it in the near future." Handy explained (BDJ Communication)