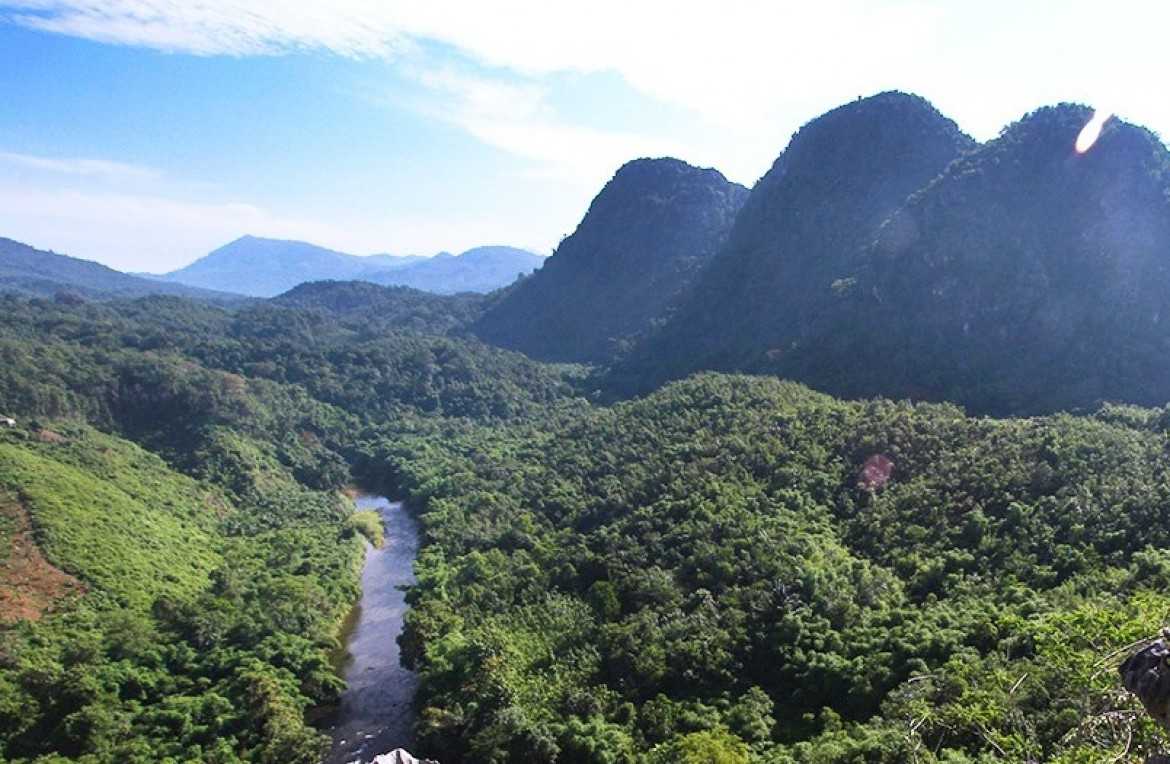 Loksado is a sub-district of the Hulu Sungai Selatan Regency where the well preserved indigenous Dayak culture meets the stunning natural landscape. It is a lush landscape decorated with wonderful waterfalls, rushing rivers, and the enchanting culture of its indigenous people. This particular part of Kalimantan is home to the indigenous Dayak Meratus tribes–a sub ethnic group of the Dayak in Kalimantan that occupy traditional houses called Balai. Today, there are at least 43 of these Balai that can be found in 9 villages across Loksado. A Balai is a traditional wooden long house with tens of rooms measuring 3x4 meters and are occupied by tens of families.
Living closely with nature, the Dayak Meratus practice the Aruh Ganal Rituals that revolve around agriculture. Equally fascinating as the exotic Dayak culture are the Meratus Mountains themselves that are filled with natural splendors. The lush landscape is decorated with fascinating waterfalls, among which are the Haratai Waterfall, Riam Hanai Waterfall, Kilat Api Waterfall, Rampah Menjangan Waterfall, Pemandian Anggang Waterfall, and Tinggiran Hayam Waterfall.
There is also the Tanuhi Hot Spring where one can enjoy refreshing hot water. Its tropical forest moreover, holds other treasures where the exotic pitcher plant (Nepenthes distillatoria) and the endemic Meratus Orchid (Dendrobium hepaticum) grow.
The most exceptional feature of Loksado's natural treasures is the Amandit River that runs through some of the most fascinating sceneries of the area. The winding river of fresh clear water decorated with rocks and creeks and unique traditional bridges that look to the lush green hills of Meratus are surely a sight rarely found elsewhere. To top it all, you should enjoy the magnificent scenery and exceptional sensation from a bamboo raft on the river.
Get There
The highway is paved all the way from Banjarmasin to Kandangan, but from Kandangan capital of Hulu Sungai Selatan Regency) the road narrows considerably. There is no public transportation from Banjarmasin or elsewhere, except from Kandangan but even this is not frequent. If your starting point is Banjarmasin, your best bet to reach Loksado is by renting car with driver. The trip itself will take approximately 4-5 hours.
Source : http://www.indonesia.travel